Create a subject chat file, collaborate with your friends, cohorts and anyone else you want to in public chat or your own private blog. Easily share with a link of the URL.
Anonymous Public Posts seen by ALL
New posts first show at the bottom.
Refresh to see you new post as displayed in the conversation timeline at the top.
Private Unlimited Personal Chat File Blogs starting at $0.89 a month or save annually at only $9.99 a Year.. Add a password protected Blog to your site, It's as easy as www.ublog.cf Create Chat File Or Log-In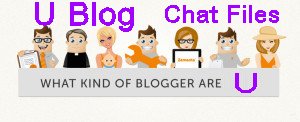 Cannot Use
Minus sign (-)
and sign (&)
Semi-colon (;)
Emojis Not Supported w/Free
Send Anonymous Message
P
:
Create Subject Log-In
Private Chat Files
Password Protected
Discreet personal Blog pages
Unlimited text blogging
Supports HTML in Posts
Chat Tools with Emojis
Change bckgrnd & text colors
NCPCS
Ships Crew :
Captian (Keven)
First Mate (Gina)
Quartermaster (Carter)
Boatswain (Carson)